Skip to content
Skip to navigation menu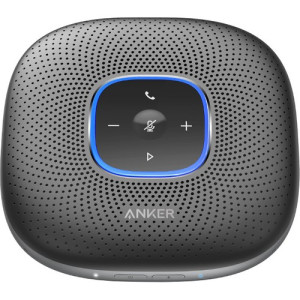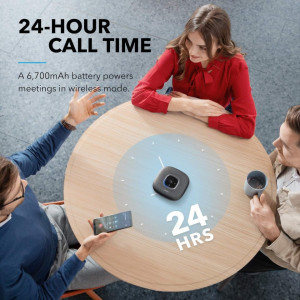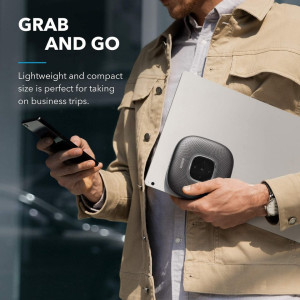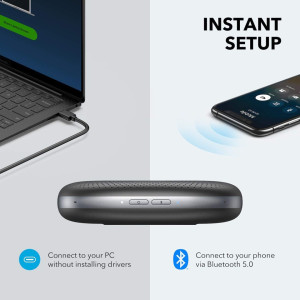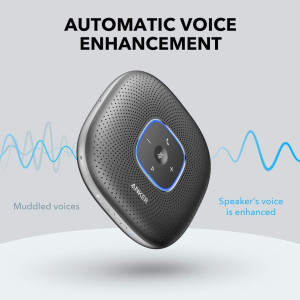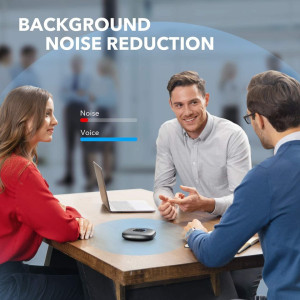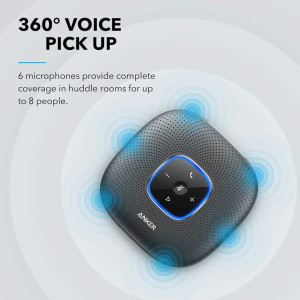 Anker PowerConf speakerphone Universal USB/Bluetooth Black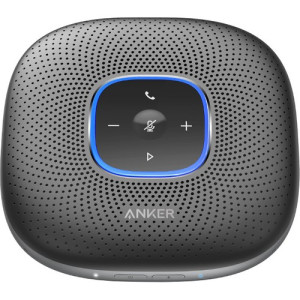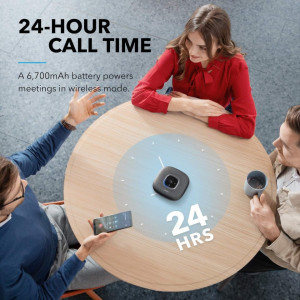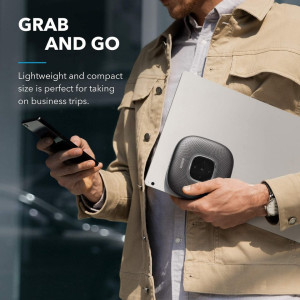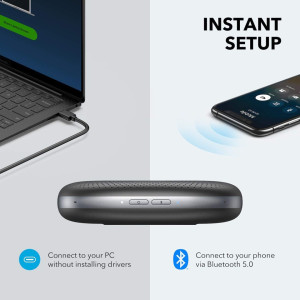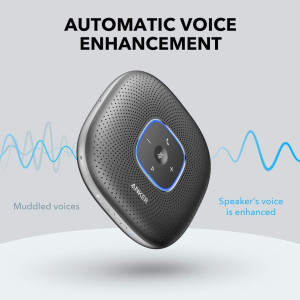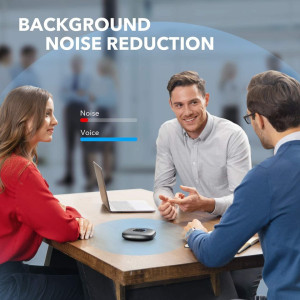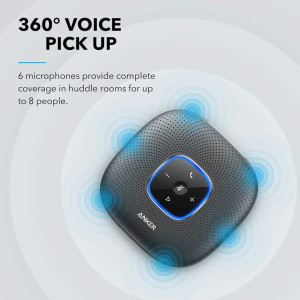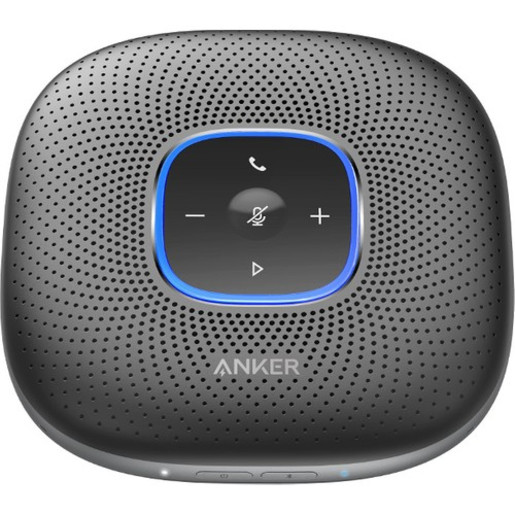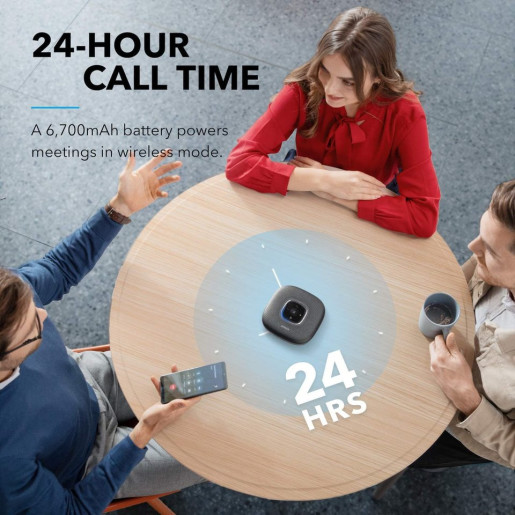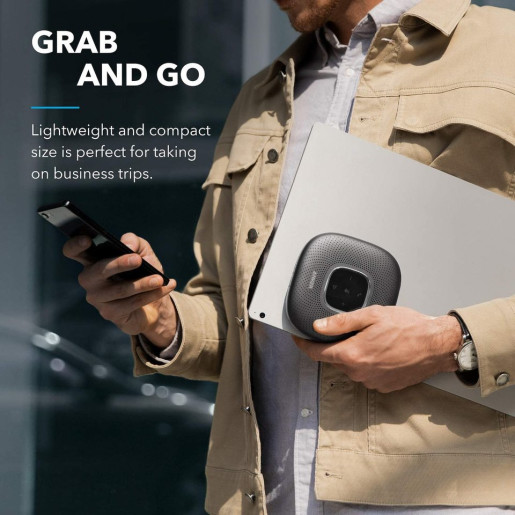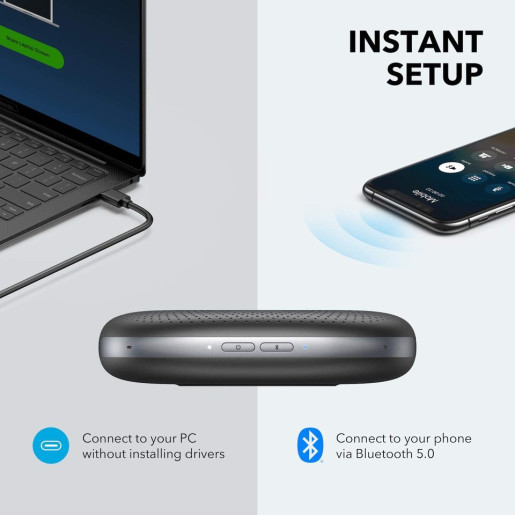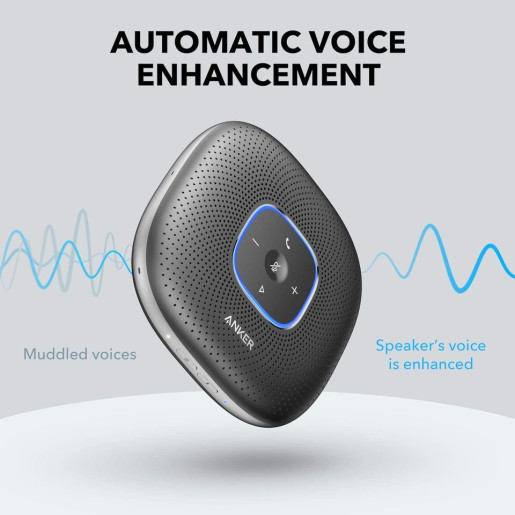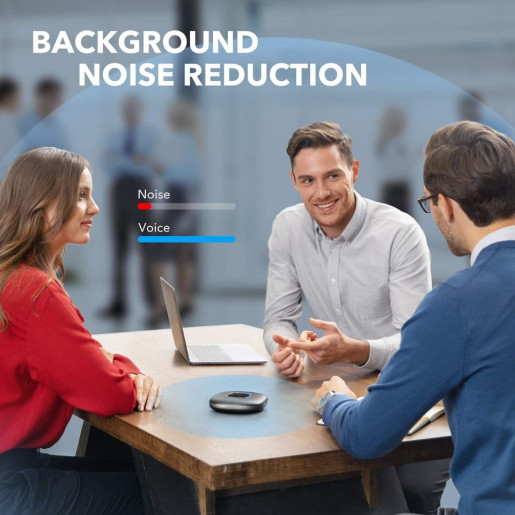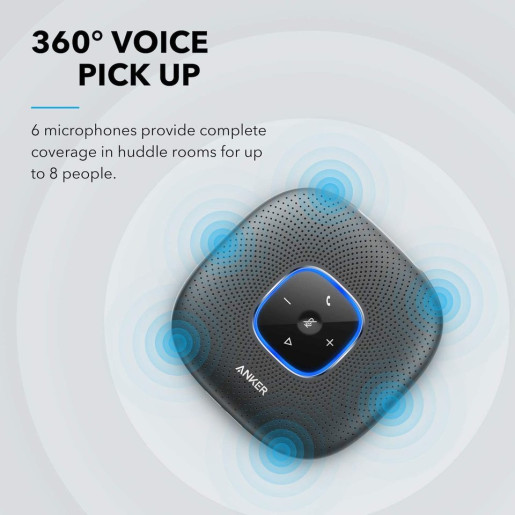 Anker PowerConf speakerphone Universal USB/Bluetooth Black
Please log in or
create an account
with Exertis to buy or see full details of our product
Anker PowerConf Bluetooth Speakerphone with 6 Microphones, Enhanced Voice Pickup, 24H Call Time, Bluetooth 5, USB C, Bluetooth Conference Speaker Compatible with Leading Platforms, For Home Office

Omni-Directional Voice Pickup: 6 microphones arranged in a 360° array pick up voices up anywhere in rooms for up to 8 people.
Smart Voice Enhancement: A custom DSP algorithm offers real-time echo cancellation up to 70 dB, de-reverberation, and reduces background noise by 20db to ensure your voice is picked-up without distracting noises.
Optimized Clarity and Volume: PowerConf Bluetooth speakerphone automatically balances the sound of your voice to make up for differences in volume and distance from the speakerphone.
Instant Setup and Universal Compatibility: Connect to your phone via Bluetooth or to your computer with a USB-C cable with no need to install drivers. PowerConf Bluetooth speakerphone is compatible with all popular online conferencing services.
24 Hours of Call Time: PowerConf Bluetooth speakerphone has a built-in 6,700mAh battery to power days of calls. Integrated Anker PowerIQ technology allows you to charge other devices via PowerConf at optimized speeds.

Freedom to Walk Around
With a wider voice pick up range you're not restricted to sitting in one place while you talk.

Say Goodbye to Listening Fatigue
PowerConf Bluetooth speakerphone delivers loud, clear voice broadcasting to make conference calling effortlessly easy to hear.

Hear Every Word Clearly
PowerConf Bluetooth speakerphone enhances the other end's voice in real time to ensure you don't miss a single moment of the conversation.

Balanced Sound
No matter where you're sitting in the room PowerConf Bluetooth speakerphone enhances your voice so everyone sounds sound equally loud and clear.

Voice Optimization
PowerConf also optimizes the voices on the other end to enable you to hear them clearer.

Anker PowerIQ Charging
Use PowerConf's USB port to charge your phone at an optimized speed while you meet or if you need a quick power boost on a trip.

Universal Compatibility
Use with all leading online conferencing services such as Skype, Google Hangout, Facetime, Zoom, WebEx, GotoMeeting, and Chromebox etc.

Bluetooth 5.0
PowerConf Bluetooth speakerphone uses the latest Bluetooth technology for an ultra-stable connection.

Travel Case
The lightweight and compact travel case protects PowerConf while you're on business trips or moving around the office.
Maximum operating distance
10 m
Frequency range
20 - 20000 Hz
Connectivity technology
Wireless
USB connector type
USB Type-A, USB Type-C
Battery capacity
6700 mAh
Battery recharge time
4 h
Harmonized System (HS) code
85182900