Skip to content
Skip to navigation menu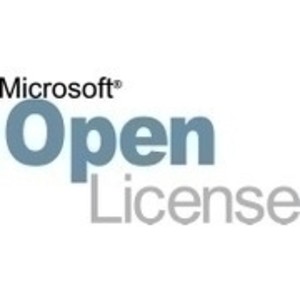 Microsoft SQL CAL, OLP NL, License & Software Assurance – Academic Edition, 1 user client access license (for Qualified Educational Users only), EN 1 license(s) English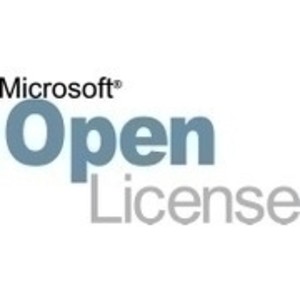 Microsoft SQL CAL, OLP NL, License & Software Assurance – Academic Edition, 1 user client access license (for Qualified Educational Users only), EN 1 license(s) English
Please log in or
create an account
with Exertis to buy or see full details of our product
Transparent Data Encryption: Enable encryption of an entire database, data files, or log files, without the need for application changes. Benefits of this include: Search encrypted data using both range and fuzzy searches, search secure data from unauthorized users, and data encryption without any required changes in existing applications
Extensible Key Management: SQL Server 2005 provides a comprehensive solution for encryption and key management. SQL Server 2008 delivers an excellent solution to this growing need by supporting third-party key management and HSM products
Enhanced Database Mirroring: SQL Server 2008 builds on SQL Server 2005 by providing a more reliable platform that has enhanced database mirroring, including automatic page repair, improved performance, and enhanced supportability
Automatic Recovery of Data Pages: SQL Server 2008 enables the principal and mirror machines to transparently recover from 823/824 types of data page errors by requesting a fresh copy of the suspect page from the mirroring partner transparently to end user
Your organization today faces numerous data challenges. You need your people to make faster and more data-driven decisions, your developers to be more productive and flexible, and your managers to reduce their overall information technology (IT) budgets even as they scale your infrastructure to meet ever-increasing demands.

SQL Server 2005 is designed to help enterprises address these challenges. This next-generation data management and analysis solution delivers increased security, scalability, and availability to enterprise data and analytical applications, while making them easier to build, deploy, and manage.

Extending the strengths of SQL SQL Server 2005 provides an integrated data management and analysis solution that can help your staff do the following:
- Build, deploy, and manage enterprise applications that are more secure, scalable, and reliable.
- Maximize IT productivity by reducing the complexity of developing and supporting database applications.
- Share data across multiple platforms, applications, and devices to make it easier to connect internal and external systems.
- Control costs without sacrificing performance, availability, scalability, or security.

SQL Server 2005 advances your data infrastructure in three key areas: it makes your enterprise data more manageable, your developers more productive, and your business intelligence (BI) more comprehensive. It also breaks new ground in affordable pricing and licensing, upgrade paths to SQL Server 2005, and the Microsoft Windows Server System.

SQL Server Data Platform

SQL Server is a comprehensive, integrated, end-to-end data solution that empowers your people by providing a more secure, reliable, and productive platform for enterprise data and BI applications. SQL Server 2005 delivers powerful, familiar tools to IT professionals as well as to information workers, reducing the complexity of creating, deploying, managing, and using enterprise data and analytical applications on platforms ranging from mobile devices to enterprise data systems. Through a comprehensive feature set, interoperability with existing systems, and automation of routine tasks, SQL Server 2005 provides a complete data solution for enterprises of all sizes. Figure 1 shows the layout of the SQL Server 2005 data platform.

The SQL Server data platform includes the following tools:

- Relational Database. A more secure, reliable, scalable, highly available relational database engine with improved performance and support for structured and unstructured (XML) data.
- Replication Services. Data replication for distributed or mobile data processing applications, high systems availability, scalable concurrency with secondary data stores for enterprise reporting solutions, and integration with heterogeneous systems, including existing Oracle databases.
- Notification Services.Advanced notification capabilities for the development and deployment of scalable applications that can deliver personalized, timely information updates to a variety of connected and mobile devices.
- Integration Services.Data extraction, transformation, and loading (ETL) capabilities for data warehousing and enterprise-wide data integration.
- Analysis Services.Online analytical processing (OLAP) capabilities for the rapid and sophisticated analysis of large and complex datasets using multidimensional storage.
- Reporting Services.A comprehensive solution for creating, managing, and delivering both traditional, paper-oriented reports and interactive, Web-based reports.
- Management Tools. SQL Server includes integrated management tools for advanced database management and tuning as well as tight integration with tools such as Microsoft Operations Manager (MOM) and Microsoft Systems Management Server (SMS). Standard data access protocols drastically reduce the time it takes to integrate data in SQL Server with existing systems. In addition, native Web service support is built into SQL Server to ensure interoperability with other applications and platforms.
- Development Tools. SQL Server offers integrated development tools for the database engine, data extraction, transformation, and loading, data mining, OLAP, and reporting that are tightly integrated with Microsoft Visual Studio to provide end-to-end application development capabilities. Every major subsystem in SQL Server ships with its own object model and set of application program interfaces (APIs) to extend the data system in any direction that is unique to your business.

Software Assurance
Microsoft's Software Assurance gives you automatic access to new technology and provides productivity benefits, support, tools, and training to help deploy and use software efficiently.

With Software Assurance, you receive access to new versions of licensed software released during the term of your agreement to deploy at your own pace. New Version Rights simplifies the procurement process and shortens the business process cycle, allowing you to reduce the costs associated with acquiring new version releases and immediately take advantage of the latest technology.

Software Assurance offers greater flexibility in managing technology expenditures by allowing you to spread payments annually. This allows you to reduce initial costs and forecast annual software budget requirements up to three years in advance.

Technical Reference
Transparent Data Encryption: Enable encryption of an entire database, data files, or log files, without the need for application changes. Benefits of this include: Search encrypted data using both range and fuzzy searches, search secure data from unauthorized users, and data encryption without any required changes in existing applications
Extensible Key Management: SQL Server 2005 provides a comprehensive solution for encryption and key management. SQL Server 2008 delivers an excellent solution to this growing need by supporting third-party key management and HSM products
Enhanced Database Mirroring: SQL Server 2008 builds on SQL Server 2005 by providing a more reliable platform that has enhanced database mirroring, including automatic page repair, improved performance, and enhanced supportability
Automatic Recovery of Data Pages: SQL Server 2008 enables the principal and mirror machines to transparently recover from 823/824 types of data page errors by requesting a fresh copy of the suspect page from the mirroring partner transparently to end user
Resource Governor: Provide a consistent and predictable response to end users with the introduction of Resource Governor, allowing organizations to define resource limits and priorities for different workloads, which enable concurrent workloads to provide
Indexed view creation is supported
High Availability features include: Database Mirroring • Failover Clustering • Backup Log-shipping • Online System Changes • Online Indexing • Online Restore • Fast Recovery
Manageability Features include: Auto Tuning • Express Manager • Management Studio • Database Tuning Advisor • Serviceability Enhancements • Full-text Search • SQL Agent Job Scheduling Service
Advanced Auditing, Authentication, and Authorisation features: Data Encryption and Key Management, Integration with Microsoft Baseline Security Analyser, Integration with Microsoft Update.
Enhanced Stored Procedures, Triggers, and Views • T-SQL Enhancements • Common Language Runtime and .NET Integration • User-defined Types • Native XML • XQuery • Notification Services • Service Broker
License quantity
1 license(s)
Minimum storage drive space
350 MB
Minimum processor
Intel Pentium 600 MHz
Compatible operating systems
Microsoft Windows 2000 Server SP 4+ Windows 2000 Professional Edition SP 4+ Windows XP with SP 2+ Windows Server 2003 Enterprise Edition/Standard Edition/Datacenter Edition SP 1+ Windows Small Business Server 2003 SP 1+
Basic software version
SQL Server 2005