Skip to content
Skip to navigation menu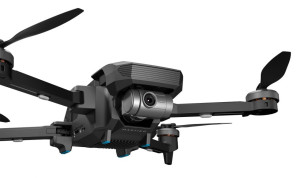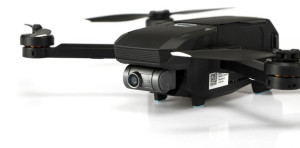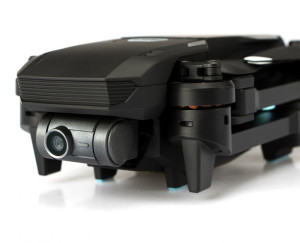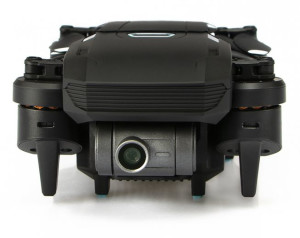 Yuneec Mantis G Quadcopter 13 MP 4160 x 3120 pixels 3000 mAh Black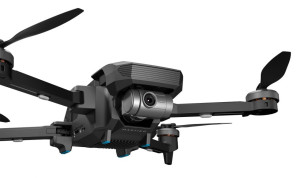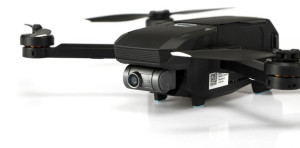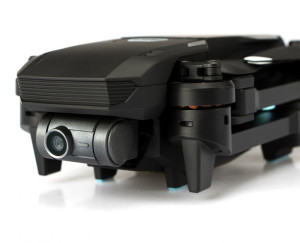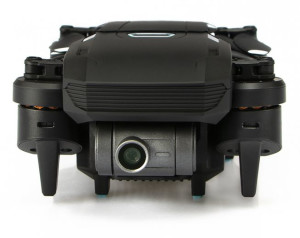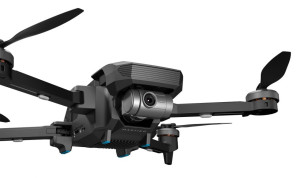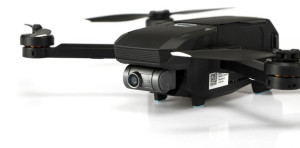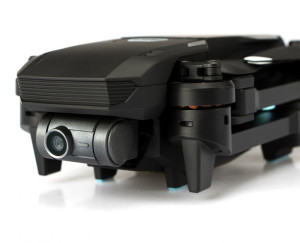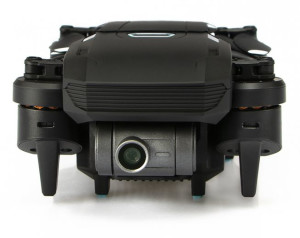 Yuneec Mantis G Quadcopter 13 MP 4160 x 3120 pixels 3000 mAh Black
Please log in or
create an account
with Exertis to buy or see full details of our product
Upgrade Your Story
The Mantis G is the perfect upgrade for your Instagram Story, your vacation video, or your afternoon with friends. Open it up, turn it on, and watch it take off: Now it's easy to create photos and videos from a whole new perspective. With the integrated gimbal, you can produce smooth videos in full HD and 4K resolutions – not to mention extremely sharp photos. A single battery charge gives you over 30 minutes of flying time, and the Mantis G's PX4 flight controller ensures you'll have no shortage of fun while flying and a nearly legendary degree of stability. Mantis G – next-level content creation!

4K Drone To Go
Whether you're a snapshot hunter, a selfie queen, or a vlogger: The Mantis G is always ready for spontaneous recordings. Thanks to the integrated gimbal camera, the foldable drone captures stabilized 4K videos and photos in JPEG or DNG format. And with the integrated smart streaming technology and the improved and now redundant 2.4 and 5GHz signal transmission, we have significantly improved the range of the almost instantaneous live image to around 2 km.

Extended Voice Control
Wake up, Mantis – take off! These few words will have your little pal up in the air in no time. If you want, you can fully control the Mantis G with voice commands and record videos and photos. Your Mantis listens for its cues, regardless of if they're in English, German or French. Whether starting, landing or taking photos and videos: With commands such as "Come back" and "Start recording", the Mantis Q can be easily controlled.

Mantis Does It Your Way
With the new "Waypoint" feature, you tell the Mantis G where to go – on a map, no less. This allows you to plan flight routes in advance for the perfect shot. Apropos maps: In the event of an unexpected landing, you'll be able to find your Mantis G on it again. For more Hollywood-style footage, intelligent auto-flight modes such as "Journey," "Point of Interest," or "Visual Tracking" are available, thus allowing the drone to continuously follow a marked target.

Selfie Drone Deluxe
3, 2, 1... smile! Whether via the integrated face recognition or gesture command, every Mantis photo is a slam dunk. For a quick camera flight during some downtime, simply activate the integrated Smart Shots and the Mantis G will automatically snap some impressive pics. The Instant Sharing feature lets you upload photos and videos directly from the app to social media so you can share them with friends.

Safe Flying
The drone is equipped with security features such as a redundant control signal or an adjustable virtual fence, which ensures that the mantis does not exceed a specified radius.

Mantis G from Yuneec
Fast And Dronyous
With the included controller and the improved indoor positioning system, the drone can be flown indoors as well as outdoors in a stable, precisely controlled manner. The Mantis G has an incredible top speed of 72 km/h (approx. 45 mph) in Sport mode and is not only quiet but also very energy-efficient.

YUNEEC Mantis G based on Open Source Technology
Open Source Heart
The Mantis G's flight controller is based on the well-known open source Dronecode Project PX4. This means you'll have the highest level of stability and reliability – and a lot of fun flying.