Skip to content
Skip to navigation menu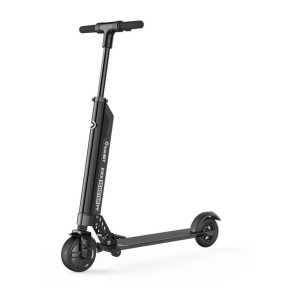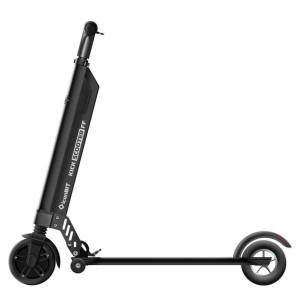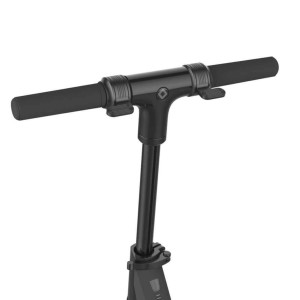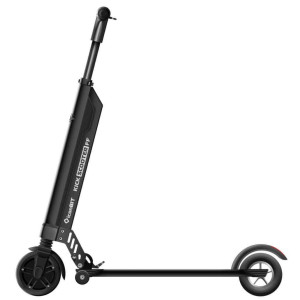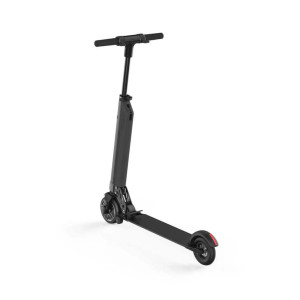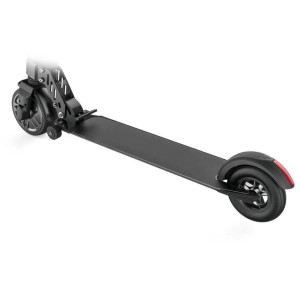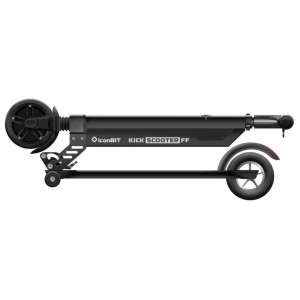 iconBIT KICK SCOOTER FF 25 km/h Black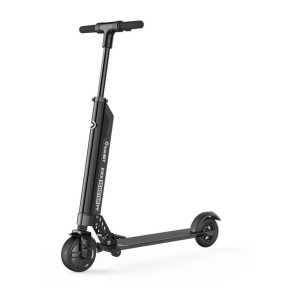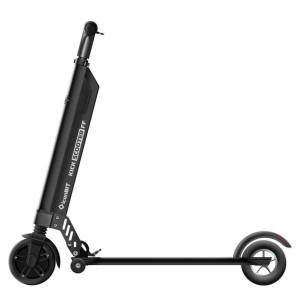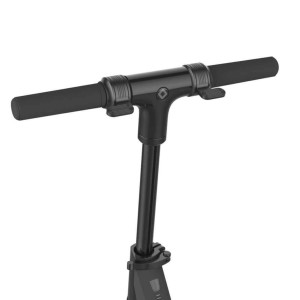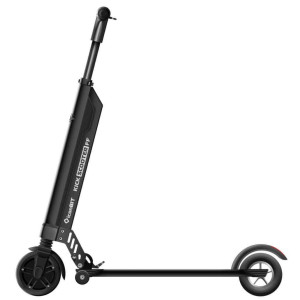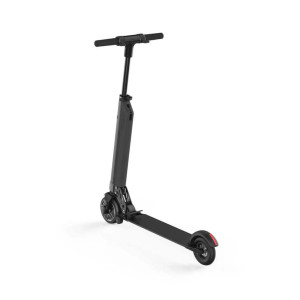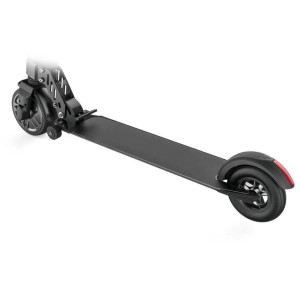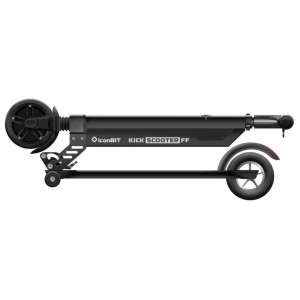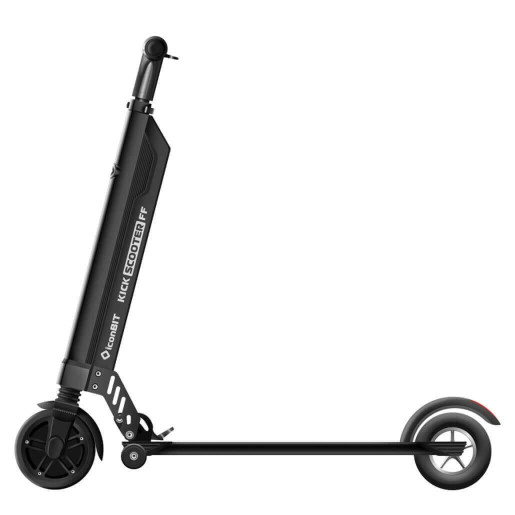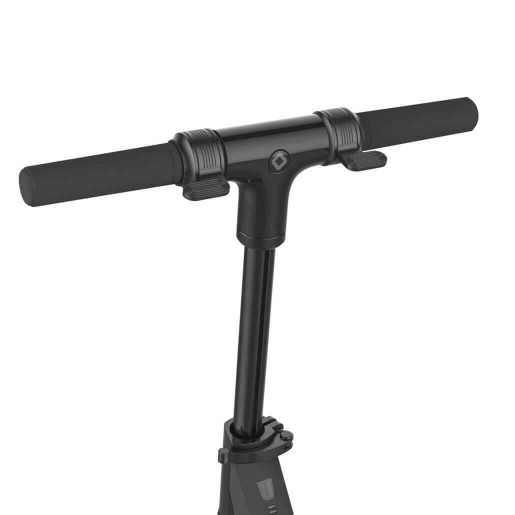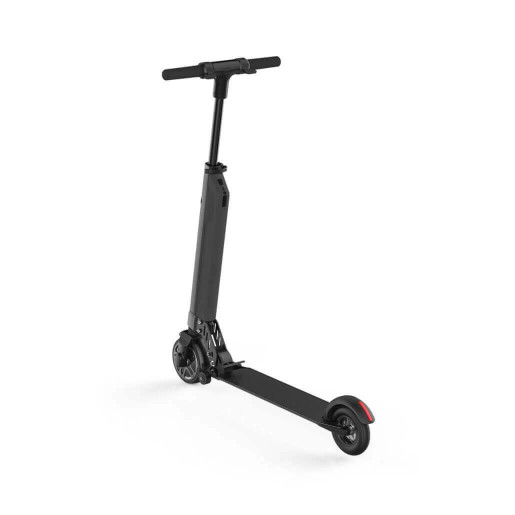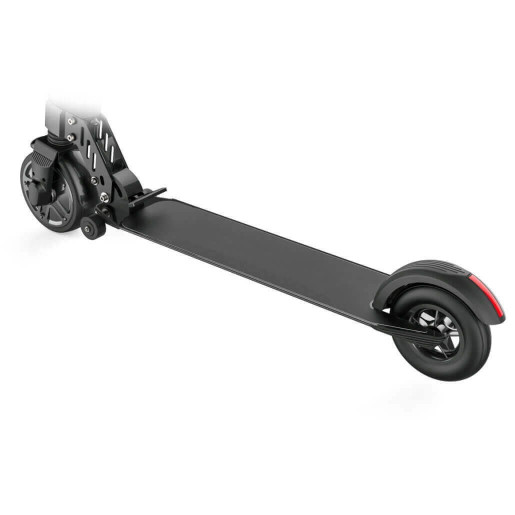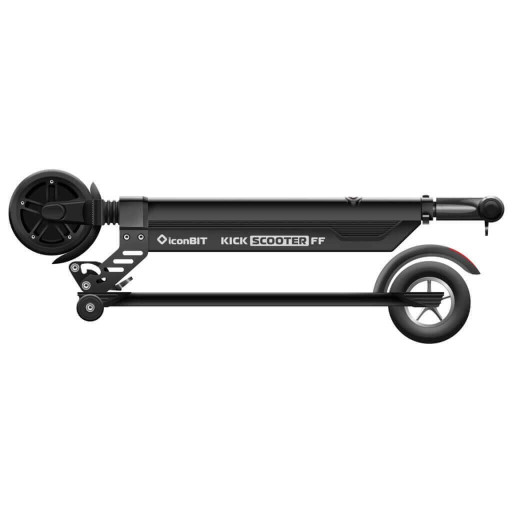 iconBIT KICK SCOOTER FF 25 km/h Black
Please log in or
create an account
with Exertis to buy or see full details of our product
Foldable electro kick scooter with 6.5″ tyres and powerful hub-motor (250W); Battery: 36V / 4.4Ah (Lithium-ion Cells)
Detachable battery with powerbank function for USB-Devices (5V / 2.1A)
Light weight and durable (aluminium construction)
Simple folding latch designFoldable electro kick scooter with 6.5″ tyres and powerful hub-motor (250W); Battery: 36V / 4.4Ah (Lithium-ion Cells)
Extreme Portability

The entire frame and deck of the scooter is made of high quality Aluminum alloy. iconBIT KICK SCOOTER FF is a perfect scooter for urban commuters. Compact size and easy-fold function mean you can bring it up on public transport conveniently.

Suspension Absorber

iconBIT KICK SCOOTER FF has suspension system with front absorber. It softens the shock load when driving on an uneven road or pavement.

Advanced Motor Technology

The 6.5" hub motor is specially developed to be high-torque, high-powered yet lightweight. Through the revolutionary use of Field Oriented Control (FOC) technology, acceleration is smooth and silent giving you an enjoyable riding experience. Coupled with electronic braking (EBS), it allows the battery to be recharged during braking. Simple folding latch design with TROLLEY function iconBIT KICK SCOOTER FF can be effortlessly transported like a suitcase thanks to its TROLLEY mode.

Technical Reference
Foldable electro kick scooter with 6.5″ tyres and powerful hub-motor (250W); Battery: 36V / 4.4Ah (Lithium-ion Cells)
Detachable battery with powerbank function for USB-Devices (5V / 2.1A)
Light weight and durable (aluminium construction)
Simple folding latch designFoldable electro kick scooter with 6.5″ tyres and powerful hub-motor (250W); Battery: 36V / 4.4Ah (Lithium-ion Cells)
Detachable battery with powerbank function for USB-Devices (5V / 2.1A) light weight and durable (aluminium construction)
Simple folding latch designwith TROLLEY function
3 Selectable Speed Modes: 8km/h, 16km/h, 25km/h(Range and Speed depends on user´s weight, riding condition and terrain)
Smart EBS (allows the batteryto be recharged during braking)
Rear wheels diameter
16.5 cm
Front wheels diameter
16.5 cm
Number of wheels
2 wheel(s)
Battery capacity
4400 mAh
Battery technology
Lithium-Ion (Li-Ion)