Skip to content
Skip to navigation menu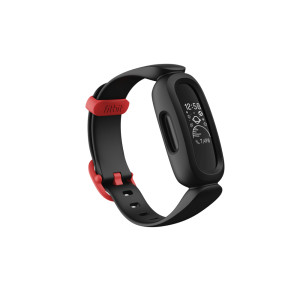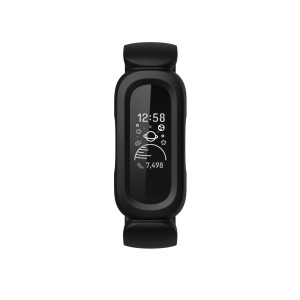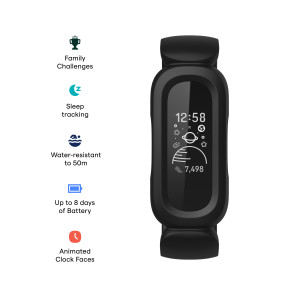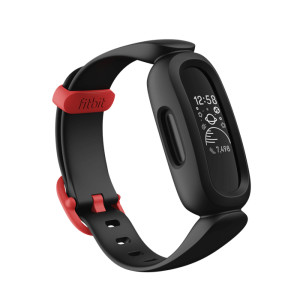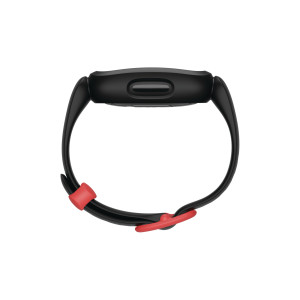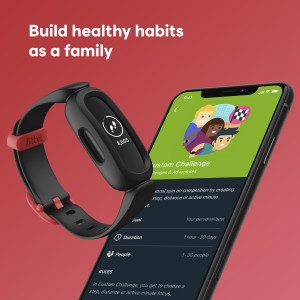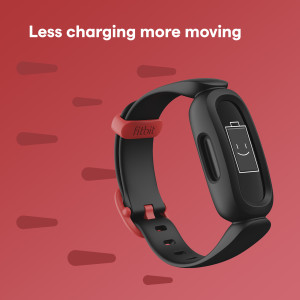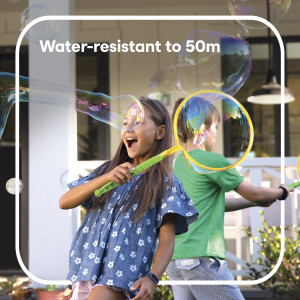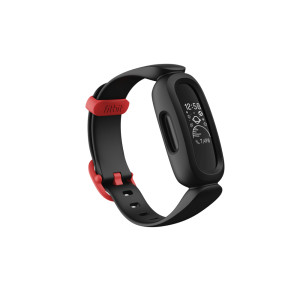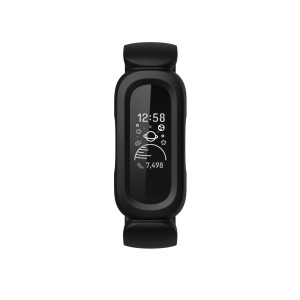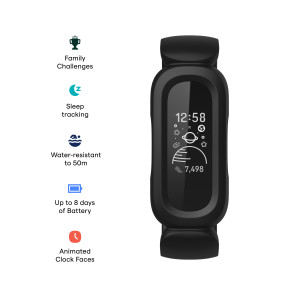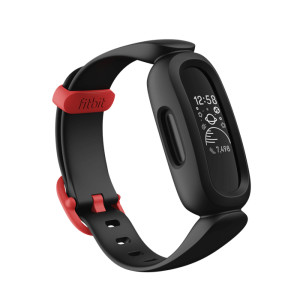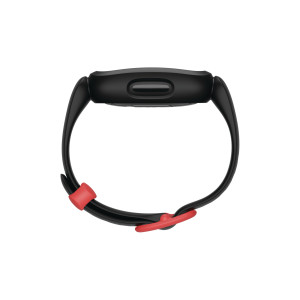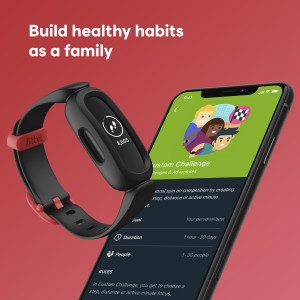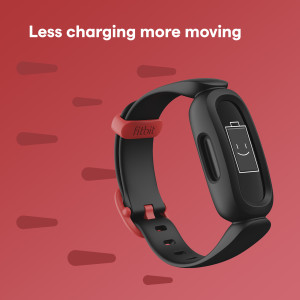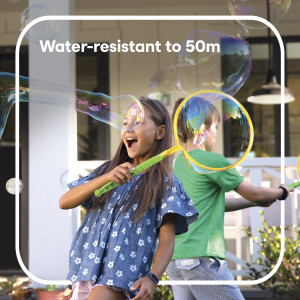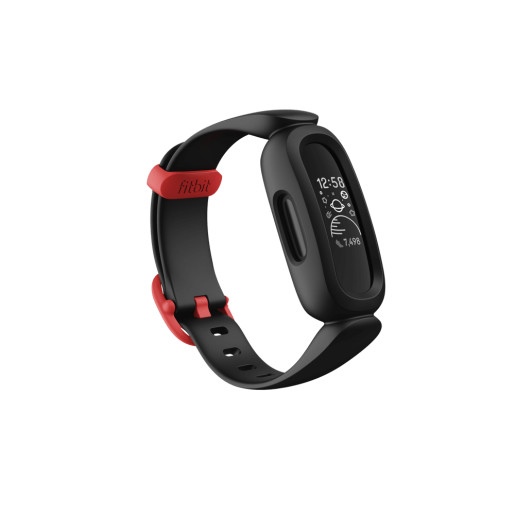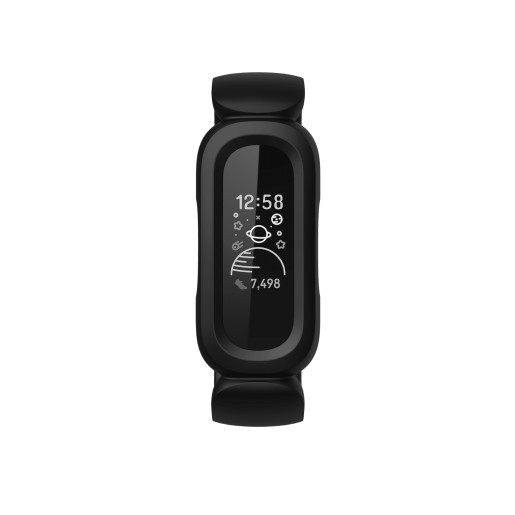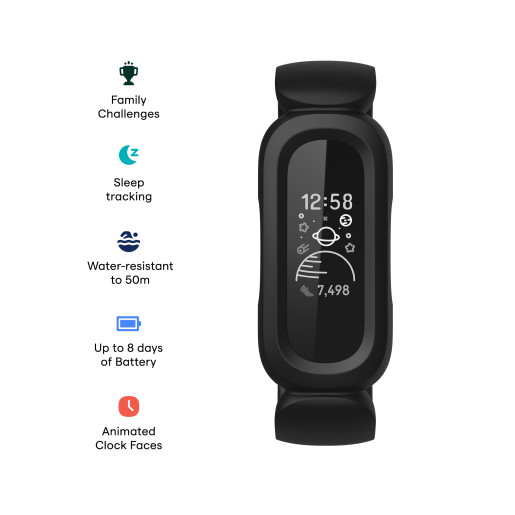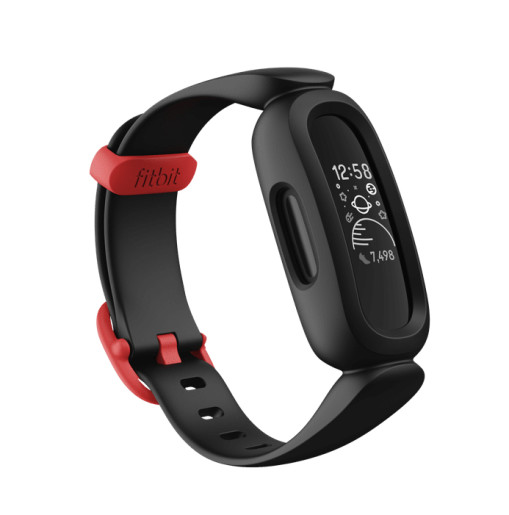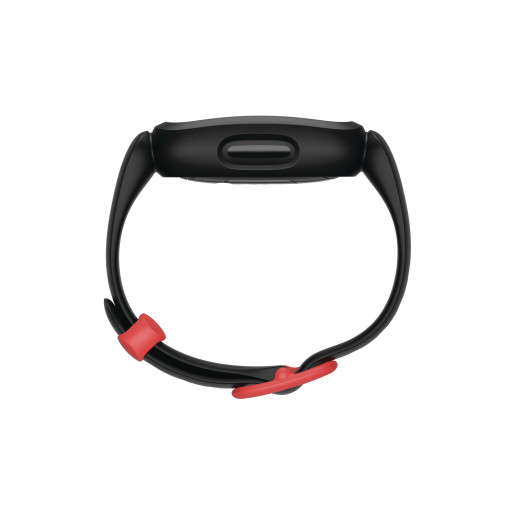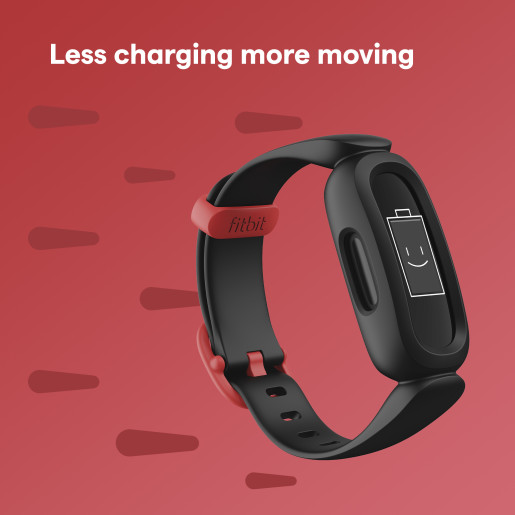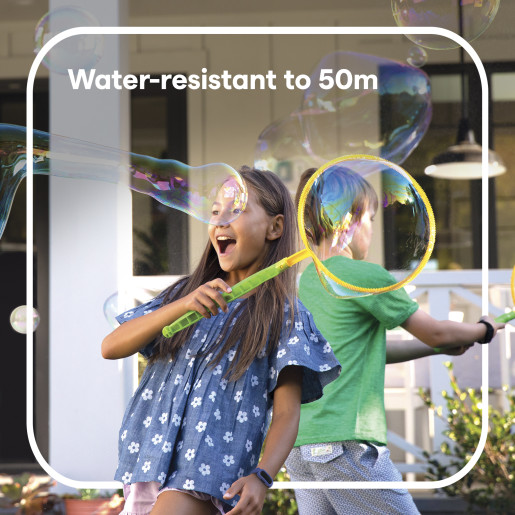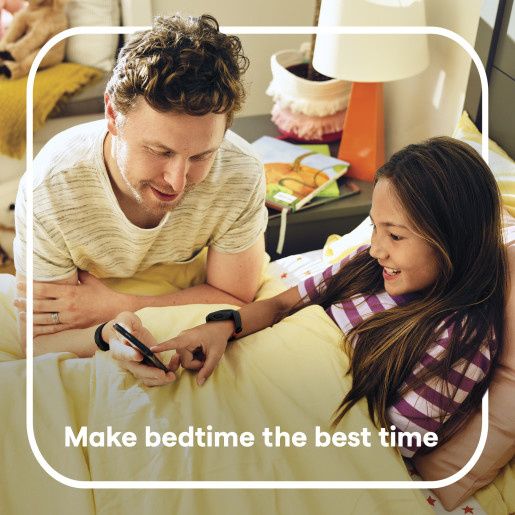 Please log in or
create an account
with Exertis to buy or see full details of our product
A family account lets parents manage kid's Ace 3 and their own watch or tracker from one easy place
Kids spend less time charging and more time moving with up to 8 days of battery.1
Animated clock faces grow and develop as kids move more throughout the day
Minions Alt: Get a mischievous Minions animated clock face that motivates kids to move
ACTIVITY AND SLEEP
Up to 8 days battery
With up to 8 days of battery, Fitbit Ace 3 lets kids spend less time charging and more time moving.
All-day activity tracking
Fitbit Ace 3 tracks all-day steps and Active Minutes show how every move, skip and jump adds up to a healthier, more active life.
Water-Resistant to 50m
Since Fitbit Ace 3 is water-resistant, spills and splashes don't stand a chance and kids can wear it in the pool and sea.**
Reminders to move
In the Fitbit app, parents can set friendly on-wrist reminders for kids to move & stretch their legs if they've been sitting still for too long.
Sleep Tracking
Fitbit Ace 3 lets you know if kids are getting the rest they need since good sleep habits play a big role in their health.***
Sleep mode
Help kids catch their sleep and use sleep mode to mute notifications and disable screen wake. Kids can enable it from their wrist or set a schedule in the app to turn sleep mode on automatically.
Bedtime reminders & Alarms
Use the Fitbit app to schedule bedtime reminders and silent alarms that gently wake kids with quiet buzzing on their wrists
Stats on your wrist
Kids can see their key activity stats for the day right on their wrist, helping them stay in the know while they're on the go.
Fun incentives
With virtual badges, animated clock faces and personalised avatars, kids have the motivation to get moving with the family and find ways to beat their buds.
Timer & Stopwatch
Use the timer & stopwatch features right on kids' wrists to guide homework time, any "race you to the end of the block" invitations and more.
SMART
Fitbit App: Family account
Parents must set up a family account in the Fitbit app to manage their kid's Ace 3 and their watch or tracker—if they have one—from one easy place.*
Parent View
Through Parent View in the family account, parents can see their kids' activity and approve their connections.*
Kid View
In the family account, parents can set up child accounts and enable Kid View, where kids 6+ can see their stats, badges and clock faces.
Wireless Sync
Fitbit Ace 3 connects to 200+ Android & iOS devices so parents can see trends in the Fitbit app and get a full picture of their kids' health and wellness. See fitbit.com/uk/devices for more information.
Notifications
Kids who own a smartphone will love getting notifications on their wrists—and parents will love how much easier it is to get in touch.****
Do not disturb mode
Time to get in the homework zone? Use do not disturb mode to mute notifications for some distraction-free time.
DESIGN
Comfy & Secure
Designed with kids in mind, Fitbit Ace 3 was built for up, down, all-around action with a comfortable silicone band and secure, adjustable clasp.
Clock Faces
Fitbit Ace 3 makes fitness fun with animated clock face characters that change and grow as kids make progress towards their goal throughout the day
Bands & Accessories
Kids can express their unique style by switching out their band with interchangeable accessories. Sold separately.*****
Streamlined design & touchscreen
With a sleek, streamlined design and backlit display, it's easy for kids to navigate and see stats.
Battery
Battery life varies with use and other factors; animated clock faces require more frequent charging.

*Family Account / Kid View / Parent View
Device only works with Fitbit family account.
**Water-Resistant
Water-resistant to 50 metres.
***Sleep
According to the National Sleep Foundation, poor or inadequate sleep can lead to mood swings, behavioural problems and cognitive problems that can impact kids' ability to learn in school.
****Notifications
Works with select devices when phone is nearby.
*****Accessories
Accessories sold separately
Floating Disclaimer - Heart Rate
Ace 3 includes deactivated heart rate tracking sensors that cannot be turned on.
A family account lets parents manage kid's Ace 3 and their own watch or tracker from one easy place
Kids spend less time charging and more time moving with up to 8 days of battery.1
Animated clock faces grow and develop as kids move more throughout the day
Minions Alt: Get a mischievous Minions animated clock face that motivates kids to move
All-day activity tracking shows how healthy habits add up to a healthier life
Help kids form healthy sleep habits with sleep tracking, bedtime reminders and silent alarms
Bring on the tumbles, adventures or lunchtime spills—Fitbit Ace 3 is water-resistant
Kids can challenge their family to step competitions & send each other messages or cheers in-app
Kids earn virtual badges and fun on-screen celebrations when they reach their goals
Device type
Wristband activity tracker
Country of origin
Vietnam
Control type
Buttons, Touch
Closure type
Single prong strap buckle
Product colour
Black / Sport Red
Operating temperature (T-T)
-10 - 45 °C
Operating altitude
0 - 8535 m
Battery technology
Lithium Polymer (LiPo)
Do not disturb function
No
Calendar notifications
No
Blood pressure monitor
No
Find my phone function
No
Camera shutter function
No
Battery charge indicator
Yes
Commodity Classification Automated Tracking System (CCATS)
8517620000