Skip to content
Skip to navigation menu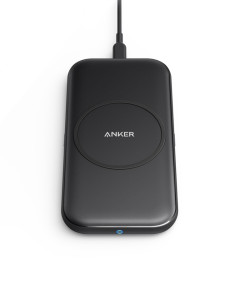 Anker PowerWave Black Indoor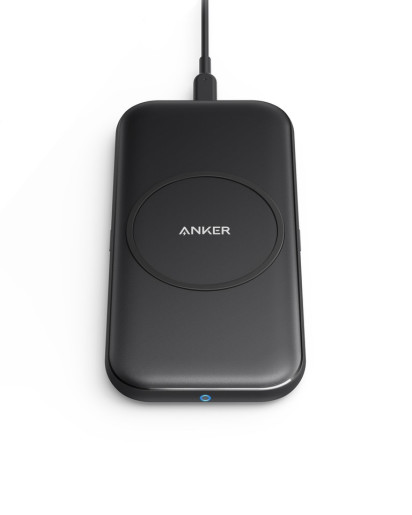 Anker PowerWave Black Indoor
Please log in or
create an account
with Exertis to buy or see full details of our product
High-Speed Charging: A high-efficiency chipset provides 10W high-speed charging for Samsung Galaxy, while iPhones get a boosted 7.5W charge that's 10% faster than other wireless chargers
LED Indicator: The LED indicator lets you know the charging status. If the indicator is flashing blue, check to make sure that there are no objects between your phone and the charging surface. If the indicator is flashing green, make sure you are using a 5V/2A or above adapter, or try a different adapter and cable
Easy Alignment: Built to match up with your phone's size, making it easier than ever to place your phone centrally on the pad for optimum charging. The non-slip pad ensures your phone stays in place, even when vibrating
Case Friendly: Don't fumble with your phone case. PowerWave charges directly through protective cases. Rubber/plastic/TPU cases less than 5 mm thick only. Magnetic and metal attachments or cards will prevent charging
Quick Charge Recommended
A Quick Charge 2.0 or 3.0 wall charger is required for fast charging. The standard charge mode also requires at least 5V/2A. iPhone stock chargers are not compat

Through-Case Charging
PowerWave Base Pad supports charging through phone cases up to 5mm thick. Cases made of metal, and external attachments such as magnets, credit cards, grips, and stands will interfere with charging.

Intuitive Alignment
Designed to match the size and shape of most phones. Simply line up your phone with the edge of the pad to align. It's so easy, you can even do it with your eyes closed.

Temperature Control
The built-in vents work to dissipate heat, keeping the pad cool to ensure safe and stable performance.

LED Indicator
Flashing blue - Metal obstruction detected
Flashing green - Incompatible AC adapter or cable connected
Solid blue for 3 seconds, then off - Connected to power
Solid blue - Actively charging a device

The Anker Advantage
High-speed charging. Leading technology. Join our family of over 30 million happy users, and change the way you charge.

Technical Reference
High-Speed Charging: A high-efficiency chipset provides 10W high-speed charging for Samsung Galaxy, while iPhones get a boosted 7.5W charge that's 10% faster than other wireless chargers
LED Indicator: The LED indicator lets you know the charging status. If the indicator is flashing blue, check to make sure that there are no objects between your phone and the charging surface. If the indicator is flashing green, make sure you are using a 5V/2A or above adapter, or try a different adapter and cable
Easy Alignment: Built to match up with your phone's size, making it easier than ever to place your phone centrally on the pad for optimum charging. The non-slip pad ensures your phone stays in place, even when vibrating
Case Friendly: Don't fumble with your phone case. PowerWave charges directly through protective cases. Rubber/plastic/TPU cases less than 5 mm thick only. Magnetic and metal attachments or cards will prevent charging
Charger compatibility
Smartphone
Fast charging technology
Quick Charge 3.0